We have improved the insemination insight in Ida. In each insemination insight you can now also see the full duration of the heat cycle (26 hours) and the recommended insemination moment.
Underneath the full heat time span in Ida, we provide farmers with a recommended insemination moment. We have based this time window on research from Wageningen University in the Netherlands.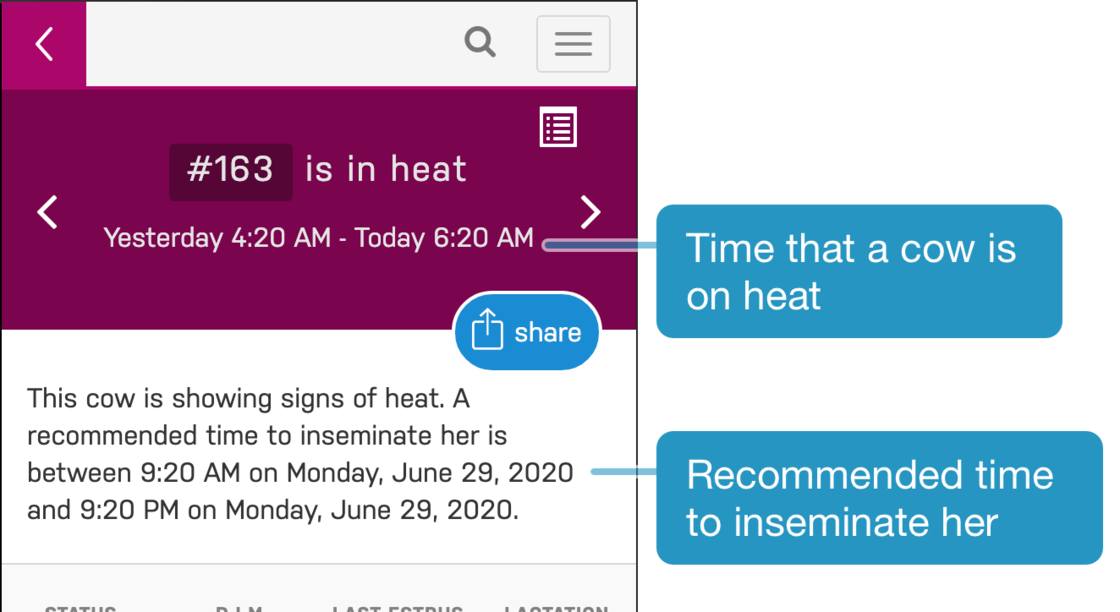 By adding the recommended insemination time we keep on serving our farmers with the best insights and advice to improve farm efficiency and profitability.
Want to learn more or want an on-farm demo? Please get in touch.